Un planner al unui an în care totul o să fie bine: AICI.
https://www.ciaomiki.com/product/tomorrows
Preț: 80 euro.
Descrierea de pe site:
Solid metal dashboard (not too heavy, not too not heavy) coated in "fridge white" and printed with UV protected black (-20°C — +40°C). Magnets are cut from the finest regular magnet foil and they will resist for the next 100 years at least, probably more than Venice.
For now, Romanian and English sets are available, but later this week Miki will add some more languages. If you want your company logo magnet, buy 10 calendars or more and we'll do the magnet for free and you'll get 10% discount. 😉
Dimensions: 45x45cm
Thinkness: 0,6mm
Weight: 600gr
CIAO MIKI – the place to find strange and cool and presents:)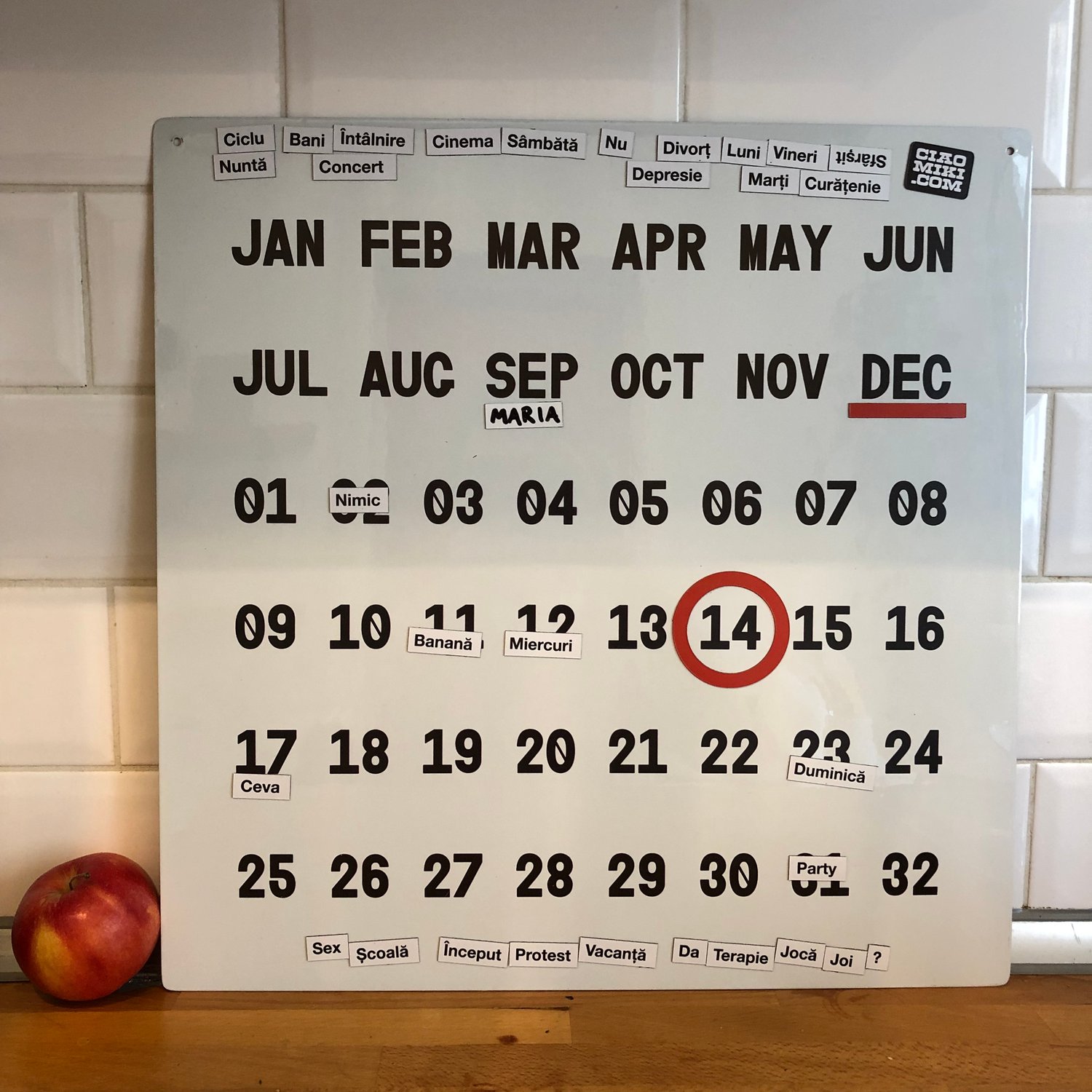 CUVINTE DISPONIBILE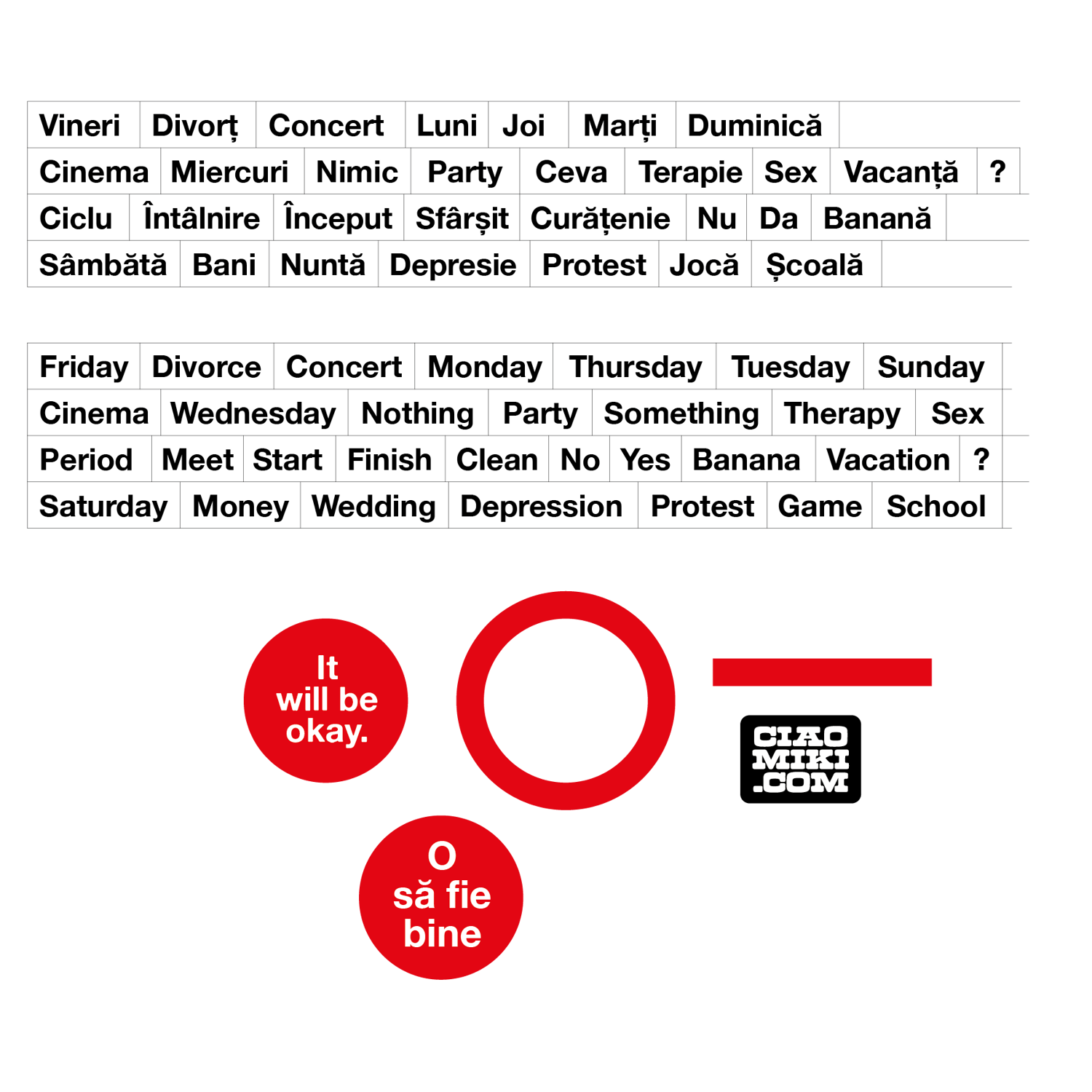 În al zecelea an de adunat idei de cadouri pe blog, am decis să fac și eu o propunere de cadou, în serie limitată – VORBE-n POM. Designer de cadouri la ceas aniversar sunt, iar producția  o fac cu FABRICATE. Detalii: AICI.